New year, new me! How many of us are on a brand new gym regime and are motivated to get healthier and fitter than ever before in 2022? Well the good news is the team here at Butchers Best are ready to make the food side of your journey easier than ever with a collection of delicious, low fat, high protein meal ideas, ready to pick up off the shelf! And we got to talk to owner Tomas Kinsella about what it is that makes Butchers Best meat the very best option for your food journey.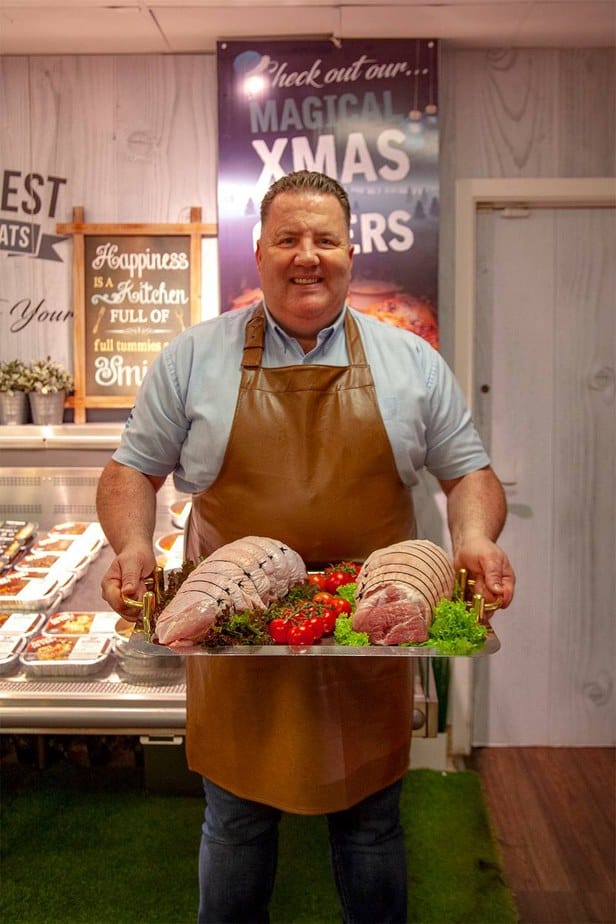 What makes local meat unique?
Buying your food from a local business ensures you are getting a cut that has not travelled half as far and is twice as fresh as what you can pick up off the shelf in the supermarkets. In the battle between big corporations and small businesses, one of the biggest weapons in the arsenal of local butcher shops is the quality of the meat from local farms. Above all else, our shop in New Ross is all about friendly service, passion for good food, and combined years of expertise helping customers get the best out of their meat, whatever their requirements. We are well-versed in the art of cooking the products we sell, and would be delighted to share our expertise with you and help you enjoy the perfect meal with your friends and family. 
What is the best option for increasing protein content in your diet?
Chicken and turkey are definitely the best options for increasing your protein intake naturally. Turkey burgers and turkey steaks are a great option for dinner times that will increase your protein, but lean meat, which is what a large majority of our beef products are, is also a perfect option because it is versatile and delicious.
What options would you recommend from your own shop for the month of January?
In January our ready made chicken stir fry's are a great option because they are convenient as well as delicious with fresh, nutritious veg and of course your high protein chicken. Our Spaghetti Bolognese is made with lean beef and our ready to go chicken curry is very popular for a tasty, convenient meal option after a workout! However, if you love cooking and spending time preparing your meal, we have the best of cuts meat and a huge range of products on offer in store, including lamb, beef and pork. I have included one of my favourite recipes below that you can try at home, that is certain to get your protein intake up, while providing a healthier option.
What cooking method would you recommend as being healthier?
Grilling is your best option if you are looking for a healthier alternative, but using natural oils such as rapeseed for frying has great nutritional benefits.
What is unique about Butchers Best?
Our main unique selling point is our huge range of locally sourced products. We've been described as "every meat-eaters dream" and "one of the South East's most beloved purveyors of meat" and we want you to get the best from our high-quality meat and poultry. Our expert butchers are more than happy to work with you to find the perfect cut for your needs and give you the advice and tips needed to make your cooking experience even easier and more delicious.
Here is an easy to follow recipe for skinny spice bag that you can try at home and may spark some inspiration in the kitchen, with the very best of Butchers Best products:
Ingredients
400g fresh potatoes (available in store)
4 chicken fillets (fresh from the butchers best counter)
4 tbsp flour
1 egg, beaten
1 onion
1 pepper
1 tsp chili flakes
2 tsp Chinese all spice
sea salt (spices and salts also available in store)
Methods
Wash and slice your potatoes. You can peel your potatoes if you want or leave the skin on for a more rustic feel. Toss the chips in vegetable oil, making sure they're all covered and bake in the oven for 15-20 mins until golden brown and crispy.
Slice chicken fillets into thick slices, add 4 tbsp of flour to a bowl followed by 1 tsp Chinese all spice and 1/2 tsp chili flakes.
Whisk one egg in another bowl and dip your chicken strips into it, then into the flour mixture.  For a thicker breading, repeat this process.
Place chicken strips in the pre-heated oven at 180 degrees for 25 minutes, or until golden.
Thinly slice onion and pepper and toss in a bowl with 1 tsp Chinese all spice and 1/2 tsp chili flakes.
In a pan with low calorie spray oil, sauté the onions until soft.
Once all ingredients (that includes the chips and chicken strips hot from the oven!) are ready toss them all together to distribute spices, lightly dust with chili flakes.
Serve chips, chicken, onion and mixed peppers in a bowl and enjoy!