The New Ross Walls Project
Sponsored by Wexford County Council and carried out by The Walls Project.
New Ross is looking a lot more vibrant and colourful these days with 5 new amazing additions to the town. Featuring 5 international artists taking on these mammoth New Ross walls. Adding yet another layer of interest to our historic town.
This is part of the "Destination Town's" improvements that have been popping up all over New Ross in recent times. These Norman themed pieces of art are just amazing, adding a pop of colour in the centre of town. With more to come!! The exciting project of revamping the lanes of New Ross is immanent, and we can look forward to more historical artworks like these beauties.
1. Dan Leo
2. Holly Pereira
3.Aches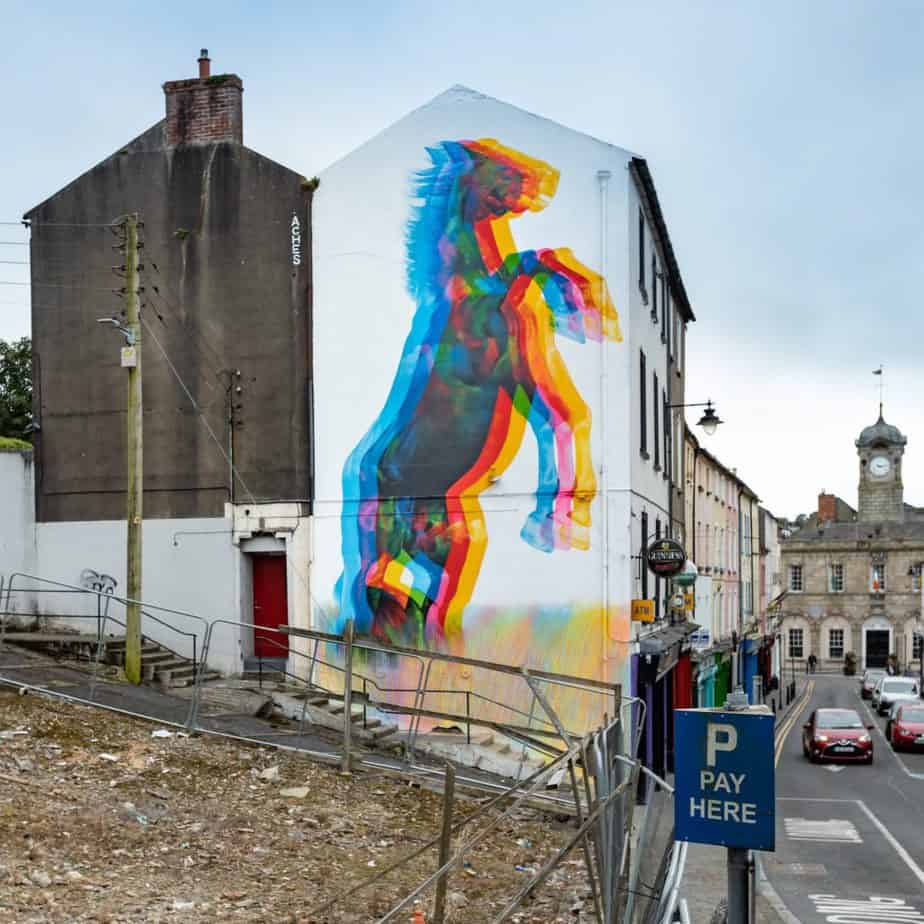 4.Case Maclaim
5. Nina Valkoff
Nina Valkhoff's – The Final Wall 2021

Arguably we've saved the very best till last!!
Not only has the awesome Nina Valkhoff – Muralist left an incredible mark on New Ross, but the personalities & people of the town have blown away this most amazing woman – The fifth artwork and final piece of the (Wexford County Council/The Walls Project) series is now complete – and WOW! The wall at Breen's Hardware is a sight to behold

Posted by New Ross on Monday, June 7, 2021